A 700.000-people event and no waste at all. At the beginning of this year, Waste Management sponsored the Phoenix Open in the US, making such a milestone possible by organizing the largest eco-friendly sporting event in the world. Many other companies and institutions throughout the globe have also been applying different tactics to minimize waste whilst simultaneously increasing people's awareness about topics such as pollution and climate change.
The zero-waste endeavour in the events industry is an indisputable trend that has come to stay because, well, global warming is here. If you still don't know how the minimizing of waste works, perhaps you're a bit on the late path. But don't worry, we are here to guide you through some of the best tips to roll out a zero-waste event.
Initiatives around the zero-waste movement are not only gaining followers among consumers — it is also growing among entrepreneurs and companies that, little by little, incorporate these principles into their business model.
Businesses like Lush or Patagonia have been showing us that things can be done the right way. In other words, being big and being environmentally conscious are not necessarily incompatible.
1) If it's not an actual wedding, just use electronic invitations!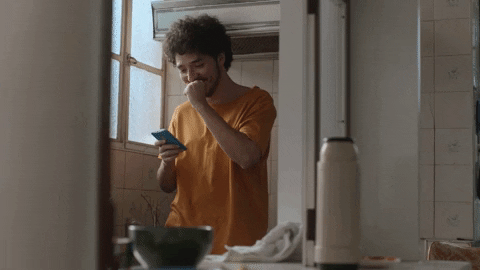 And people will be so happy when they get them!
In the internet era, you simply do not have to make your invitations on paper. We have all realized by now that any errand we face in daily life can be fixed with an app which was made specifically for that. Hello, Tinder! Hello, Uber! For invitations and ticketing just use an app like ticketbud or eventbrite (the list goes on). Just find the one that suits your event or your way of working.
Maybe if you want to get really fancy and have invitations with great designs, check below some websites we have tested that provide you with magnificent, personalized invitations:
2) Be the tech-savvy person of your workplace by making info available via QR.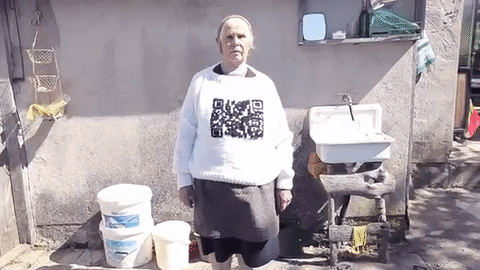 Can you imagine how cool barcodes looked when they began being introduced in the market in the early 70's? Well, their successor is QR coding.
What about surprising everybody with your tech knowledge by doing all the information for your guests available in a scannable dotted square which for some reason leads your phone camera to a webpage or PDF file? It's free and simple: just use this free online QR maker, for example.
3) Food waste is so 2016.
As we have been guests to events, like you too, we know that one of the best things to be expected is a great food and beverages service onsite. However, this shouldn't imply that you have to add up to the world's food waste problem in the events you organize. Check this:
One-third of food produced for human consumption is lost or wasted globally, which amounts to about 1.3 billion tons per year.
Let's not be event planners that add to this catastrophic problem.
Keep in mind this checklist:
Be conscious about the volume of bites and sips you need to provide.
Avoid single-use cutlery — or even better, avoid anything disposable at all!
Reduce packaging and just bulk it up.
If the tap water of where you are won't kill you, take back the tap!
Provide reusable takeaway boxes for the left-overs. You'll be happy and your guests even more.
Ooor just do it the Italian way:
Plastic straws take 1000 years to decompose  —  we're assuming pasta-made ones take much less.
4) If you want an eco-friendly event, rent an eco-friendly venue.
The next step is related to the actual vicinity of your event. We know a thing or two about how event spaces can be proactive or negligent towards waste.
In other words, when working with spaces, it is important to think about design, quality of service and location, but why not add sustainability to the criteria? More and more, sustainability is a condition that "enlightened" event planners take into account when selecting event spaces. Here, for instance, you can see some examples of places we know to be environmentally responsible, whether it is from solar energy consumption to recycling or staff behavioural procedures:
5) Your decoration can be eco-friendly.
The trendiest kind of events decoration right now is the sustainable one. There are many alternatives to boost the looks of your event through reutilization, recycling and lots of imagination. Here are a few examples:
Tablecloths and cloth napkins are reusable and less damaging to the environment than the disposable alternatives (or yet again, just avoid disposables as much as possible).
Decoration material can be rented, borrowed, shared or bought second hand. Make a point of always doing that, especially from green companies.
Some great event designers have been using things such as old newspapers and book pages, wine corks and reimagined old objects to give a modern edge to their event designing.
6) If you give, you receive!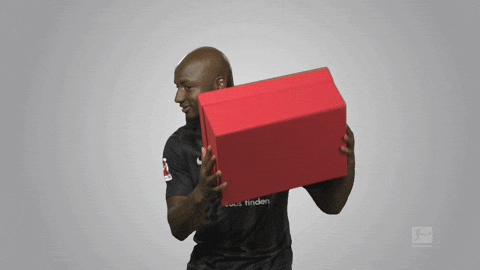 Keeping the creative vibe, instead of spamming your guests with typical corporate events giveaways such as pins, pens or stickers (which usually get thrown out or forgotten immediately after), just think about a more useful gift based on the very concept of your event. Here you can have a gift ideas list.
If nothing comes to mind, you can also get inspired by giveaways that have been created from recycled or rethought materials, such as VR goggles or plant pots made from cardboard, for instance.
We hope these easy steps can help you and your future guests to start reducing waste in your events and, more than that, rethink ways to make the future of our planet better in general.
Featured image: Reducing Plastic Waste via smartcitiesmag